New York City Geographical Information
How I taught New York City Geography
---
New York City Transit System
---
Welcome to New York City, 1609
Harlem Renaissance Resources
Library of Congress
African Burial Ground National Monument (U.S. National Park Service)
---
Government

The Official New York City Website

Major NYC Newspapers

Headlines from Citizenship in NYC curriculum I helped write.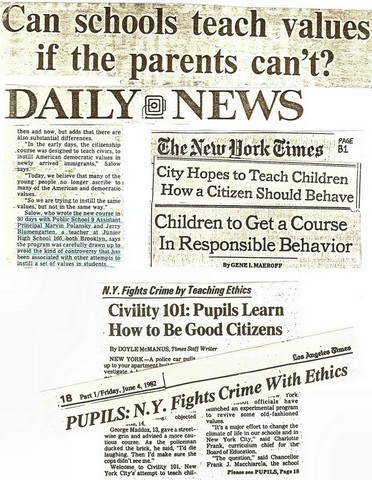 ---
New York City Sports Teams
---
A New York City trip
It may be a little costly but in terms of convenience, time and less stress it is a good idea to find a place to stay in Midtown Manhattan near the Times Square area.
Sightseeing Tour
Strongly advise first day in the city to take a sightseeing tour of the city (Manhattan). It will give you a good idea of what Manhattan is all about.
Downtown
Take the subway from Midtown (if you are staying there) to Battery Park.
Statue of Liberty ride is costly and time consuming. Suggest taking the Staten Island Ferry. For pedestrians it is a free ride. You will get to see Governorís Island, the Statue of Liberty and Ellis Island on the ride to and from Staten Island. The ferry leaves on the half hour. When you get to Staten Island you will probably have to wait for return trip unless you are swift and can catch the ferry before it leaves.
Walk up from the Battery (tip of Manhattan Island) and see: Stock Exchange, Federal Hall (where Washington was sworn into be President), World Trade Center (site is free to see but Museum needs reservations and not really for young children). Trinity Church, City Hall and then walk to Chinatown for lunch and then nearby Little Italy (Ferrara) for dessert.
Inexpensive restaurant but outstanding food in Chinatown (Cash only and the one in the basement. Be prepared as there could be lines to get in) is Wo Hop 17 Mott Street New York, NY 10013
Ferrara (a little costly but excellent) Short walk from Chinatown195 Grand Street New York, NY 10013
Midtown
Empire State Building. Make sure it is a clear day as the view is really wonderful. Plan to get there early as the line can be really long. Most of the waiting is done inside the building so it may seem the line is short but it can be lengthy.
Times Square is busy all day long even at midnight.
Rockefeller Center Catch the Today Show. Got a picture Studio 1A is located on 48th Street between 5th and 6th Avenues.
St. Patrickís Cathedral - Always went inside as it is beautiful to see.
5th Avenue and 51st Street
Walk along Fifth Avenue - plenty of stores to see.
Lunch is really good and reasonable inside the Trump Tower building (Fifth Avenue 56th & 57th Streets Trump Tower 725 5th Ave We have eaten there for many years and way before he became President.
Plaza Hotel - See Eloise exhibit (free) Fifth Avenue at Central Park South-5th Avenue & 58th St There is also a food court on the lower level.