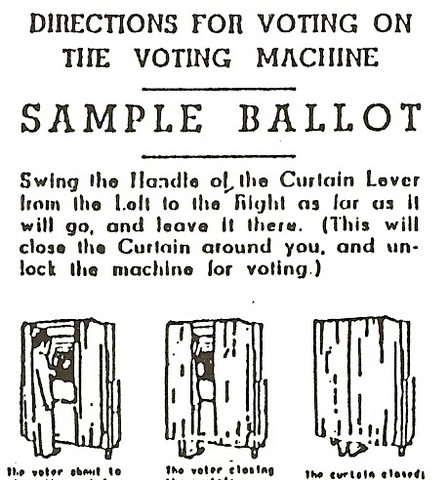 When Cybrary Man was elected to a library board of trustees in New York they used actual voting machines. It was the first time he actually knew the person who he was voting for!

When Cybrary Man was elected a Charter Commissioner in Massachusetts they used a ballot that had to be filled in and not a voting machine. Home Rule Charter page
---
National Student/Parent Mock Election
Atlas of U.S. Presidential Elections
U.S. Election Statistics: A Resource Guide (Virtual Programs & Services, Library of Congress)
---
Polling Report.com: An independent, nonpartisan resource on trends in American public opinion.
The Fight for Women's Suffrage History.com
---
C-SPAN | Congress, Politics, Books, U.S. History
C-SPAN StudentCam - Teaching StudentCam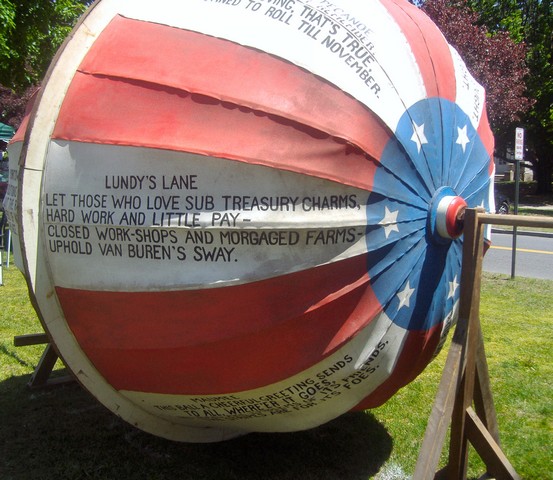 "Keep the ball rolling..." 1840 Election