Teacher Notes

: In one very tough school I taught in I would stand at the front door of the school and greet each student that came into the school. I also did this with personal messages for each student that came into my classroom. In another school I enlisted the assistant principal and every morning and passing between class periods we greeted each student that came onto our floor.
Let your students know that they matter.
My #youmatter page

I strongly suggest that administrators plan sessions with new teachers given by the teachers in your school (both veterans and other teachers who only have a few years experience). When I was in charge of the school library I convinced my principal to allow me to give an orientation to the school library and school each year.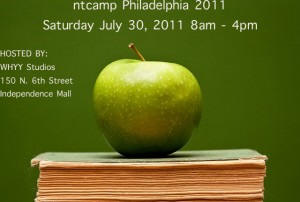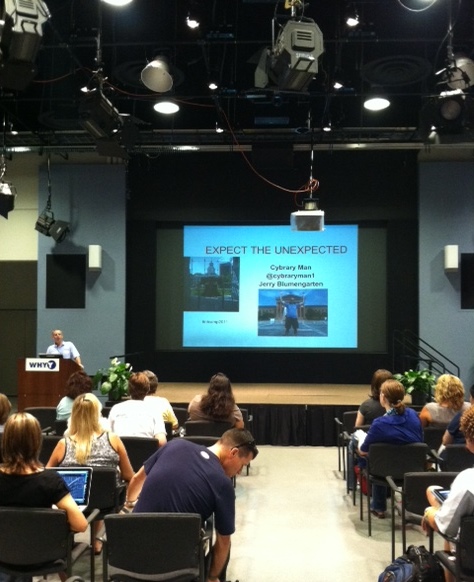 Expect the Unexpected by @cybraryman1
Some pages on my website to help you.
Administrators
Assessments
Blended Learning
Bloom's Taxonomy
Bulletin Boards
Character & Ethics
Classroom & Behavior Management
Collaboration
Common Core
Constructivist Teaching
Cooperative Learning
Coping Strategies for New Teachers
Counseling
Creativity
Critical Thinking
Debate
Differentiated Instruction
#Edchat
Education Information
Education Reform
Educational Journals
Education Quotations
EFL/ELL/ESL/Bilingual Education
Field Trips
Florida Education
GED
Gifted & Talented
Grading
Grants
Graphic Organizers
Head Start & High Scope
High School
History of Education
Homeschool
Homework Help
Homework System
Humor in the Classroom
Ice Breakers & Back to School
Induction Programs
Learn Your Studentsí Names
Learning Disabilities
Learning Games & Activities
Lesson Plans
Library
Literacy
Middle School
Motivating Students
Multiple Intelligences
New Teachers
No Child Left Behind
Observations
Organizing Your Classroom
Parent-Teacher Communication/Conferences
Polls & Surveys
PreK - Early Childhood
Primary Education
Professional Development
Professional Organizations
Project-Based Learning
Questioning Techniques
Quiz & Test Generators
Rubrics
Self-Directed Learning
Setting Up Your Classroom
Special Education
Standardized Tests
Standards
Student Centered
Student Teaching
Study Skills
Substitute Teaching
Teach Meet
Teacher Tips
Teacher Tools & Goodies
Test Preparation
Tutoring & Mentoring
Upper Elementary
Visual-Spatial Learners
WebQuests
Secondary School Educators - Guide Site
99 Ways to Say Very Good
Parent Send-Homes
Survival Guide for New Teachers
Ideas for New Teachers and Education Students
New Teacher or Student Teacher
New Teacher Resources: Tools, Tips & Help from Mentor Teachers | Scholastic
TeachersFirst
Newbies
Ideas and help for new teachers
---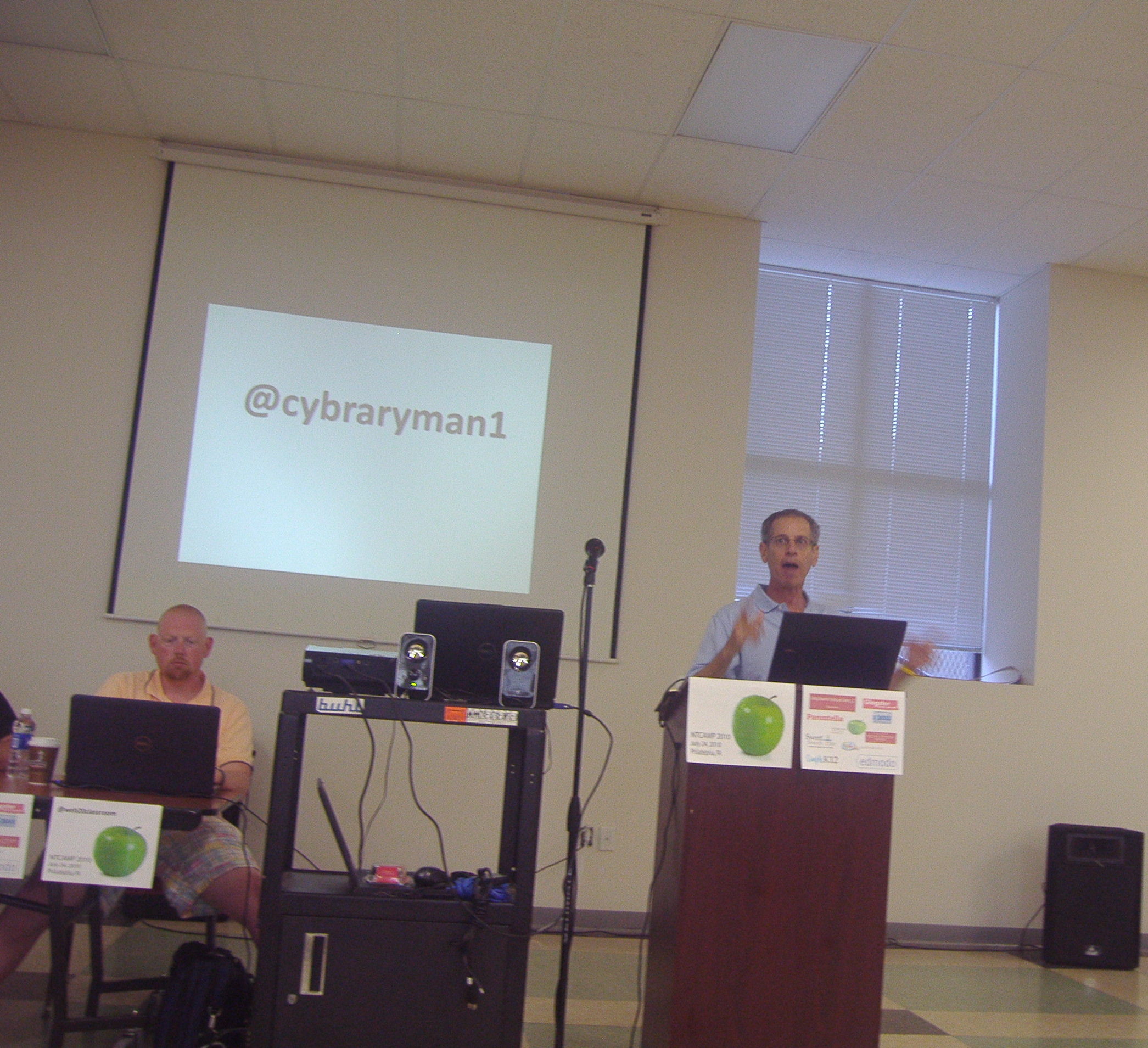 New Teacher Camp

#ntcamp2010

Picture of me giving the Opening Address

(that is the great @web20classroom tweeting away)

My Tutoring and Mentoring page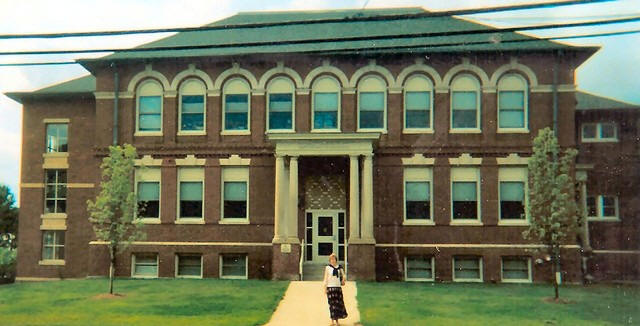 T
eacher Notes
Be firm, fair, consistent, caring and show your passion for learning.
My advice is to get in the best physical shape that you can to endure all of the rigors of teaching.
Top Tips for New Teachers - Crowd Sourced - Google Docs
---
New Teacher Tech Survival List: The Nerdy Teacher
Collaborative Mentoring for New Teachers #ISTE12 - LiveBinder
New Teacher Academy: Lesson Planning | Edutopia
New Teachers and Quality Teaching - Curriculum Road
Technology Survival Kit for New Teachers
The New Teacher Tool Kit Webinar with Lisa Dabbs
The Best Advice For New Teachers | Larry Ferlazzo
Learning to Teach: A Letter to New Teachers
Educational Technology Guy: Great resources for New Teachers - advice, support, and training
10 things I want all new teachers to know...
10 Things I wish I Knew My First Year Of Teaching
Twenty Tidbits for New Teachers
20 Things New Teachers Need to Know
27 Tips For Mentoring New Teachers
100 Helpful Websites for New Teachers
100 Terrific Twitter Feeds for Teaching Advice
Education Ideas for New Teachers and Education Students
PLN - Personal Learning Networks Page
Prepping for New Teachers (Tech for Teaching Blog)
New Teachers - Crista Anderson on Diigo Bookmarks
---
---
10 Things For A First Year Teacher To Do
So You Want To Teach?
Advice for First-Year Teachers -- from the 'Sophomores' Who Survived Last Year!
A 'Survival Kit' for New Teachers
MiddleWeb's The First Days of Middle School
Back to School Guide for New Teachers
Smart Classroom Management
How To Get Control Of Any Classroom
A Classroom Management Strategy Every Teacher Should Use
How To Simplify Classroom Management
Your Daily Checklist For Effective Classroom Management
A Classroom Management Secret Top Teachers Use
25 Ways to Obtain Children's Attention in a School Setting
How To Signal For Your Studentsí Attention
Student Attention Getting Tips: The One Spot Method
Attention Signals & Quiet Signals
How To Improve Classroom Behavior In One Lesson
How To Get Students To Follow Directions
Why You Should Never Argue With Students; And How To Avoid It
---
What Qualities Do Principals Look for in a New Teacher
Successful Teachers by Leah Davies, M.Ed.
My Coping Strategies for Teachers page
Observation Tip
from Professor Tom Whitby
Tell your students to raise hands at every question. Right hand if they know the answer, Left if they don't.
Cybrary Man suggests having students make the time-out hand signal if they have to go to the lavatory.