Teacher Notes
Summer is a great time to expand the learning of children. Teachers please work with the parents of your students on how they can expand the learning horizons of their children.
Summer Weekends of Exploration & Entertainment
When our children were young we packed them up and spent the summer at my father-in-law's house in Springfield, Massachusetts. There were times I had to commute from New York as I worked summer jobs (summer school, curriculum writing) but we dedicated each weekend to what we called E & E. One day was for exploration and the other for entertainment. The Triple AAA guidebooks are great for this purpose as well as Chambers of Commerce and Visitor Bureaus.
Exploration: Mark Twain and Harriet Beecher Stowe houses near Hartford, CT, Springfield Armory, Chesterwood (Daniel Chester French), Norman Rockwell Museum, Arrowhead (Herman Melville's house), Gillette Castle, New England Air Museum...
Entertainment: Movies, amusement parks, lake, parks, town festivals (arts & crafts, Basketball Hall of Fame (they loved shooting basketballs at different hoops), Baseball Hall of Fame, Volleyball Hall of Fame.
One year when my children were teenagers I took them on a pre college exploratory trip. I took them back to my Alma Mater, the University of Pittsburgh. We toured the campus and the city. One great educational experience was when I took them to the Carnegie Science Center. Also included was a visit to the Pro Football Hall of Fame in Canton, Ohio. On the way home we stopped off to visit a good educational friend in State College. He and his wife worked on the campus of Penn State University and gave us a great personalized tour of the campus and a visit to The Creamery.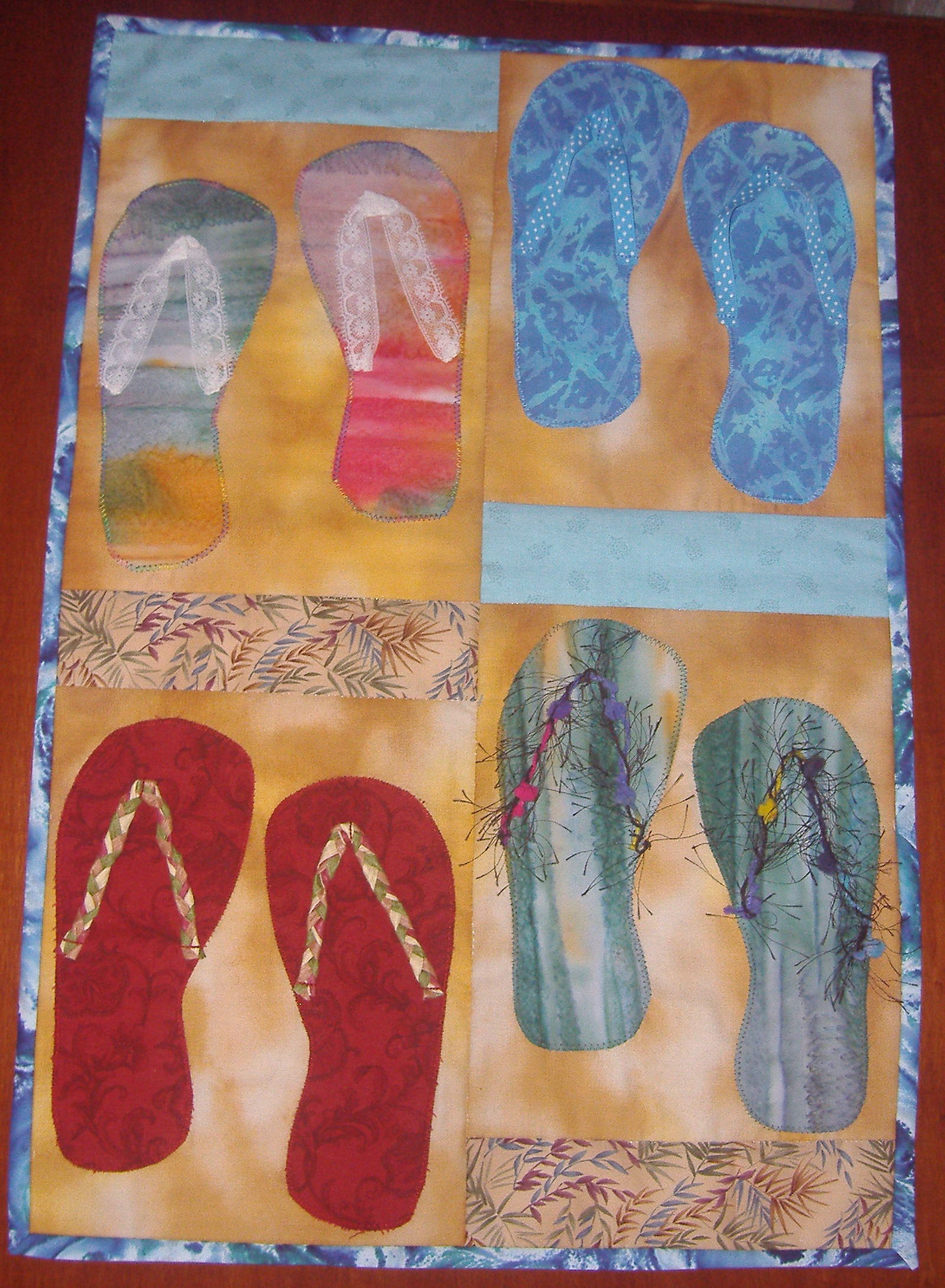 Summer Quilt Hanging
by Gail Blumengarten
The Myth of Having Summers Off | Edutopia
How to Keep Your Students Learning Over the Summer @ktenkely
Technology & Summer Learning @rharwood17
Fun and Free Summer Learning Resources | Edutopia
From Summer Slide to Summer "Brain Gain:" Making the Most of School Vacation
Stop The Summer Slide: Resources To Keep Skills Sharp
4 Digital Safety Tips for Summer Break | Edutopia
5 Ideas to Kickstart Your Summer Learning | Edutopia @brholland
5 New iPad Games to Keep Learning Alive This Summer @EmergingEdTech
7 Ways to Get Parents to Buy in to Summer Learning
9 Things Every Teacher Should Do Over Summer Break @markbarnes19
9 Tips for Preventing the Summer Slide
10 Fun Ways to Feed Your Mind this Summer
10 Things To Do This Summer @4OClockFaculty
10 Ways To Prevent Summer Slide
Dozens of Free Resources for Keeping Academic Skills Sharp Over the Summer Months
20 Tips to Ward Off Summer Slide - Teachers With Apps
Summer Learning Activities and Skill-Builders - FamilyEducation
Teacher Notes
Parents can expand on the #GeniusHour idea and call it Genius or Passion Learning Time. Let your children explore their passions. My GeniusHour page
Everything is learning! Click on underlined words for page of links on that topic.
Shopping trips (Math Consumerism) teaching percentage off, best buy, simple adding & subtracting. Multiplying if getting more than one item.
Writing - Journals of trips - even day trips. Younger children can draw.
Diary of the day's activities with time spent.
Letters to friends and family members.
Geography - trip planning, map reading and keeping track of expenses (math).
Social Studies - places of interest nearby. We had Exploration & Entertainment weekends.
Science - Astronomy - star gazing. Simple Experiments. Rocks and Minerals, Sea Shells and Marine Life and Animals.
Word of the Day and word play. Vocabulary